Pablito's

Mexican Bar & Grill
The Best Food and Margaritas in Borrego Springs!
As of Oct. 1st we are open again for the season and look forward to serving you!
We are following the latest Borrego Springs restaurant guidelines.

We are now serving in the outdoor courtyard area, around the fountain, to ensure that there is plenty of space between one table and the next.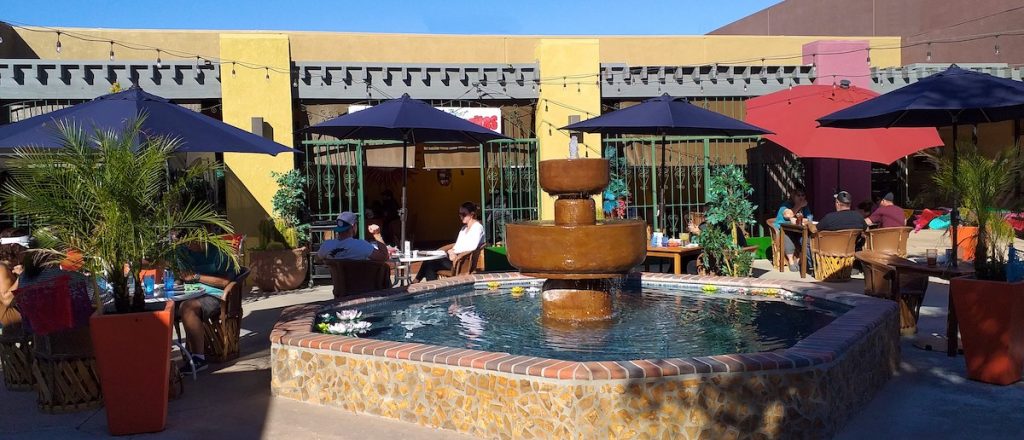 Fajitas
Marinated strips of steak or grilled chicken with onions, bell peppers and garnished with guacamole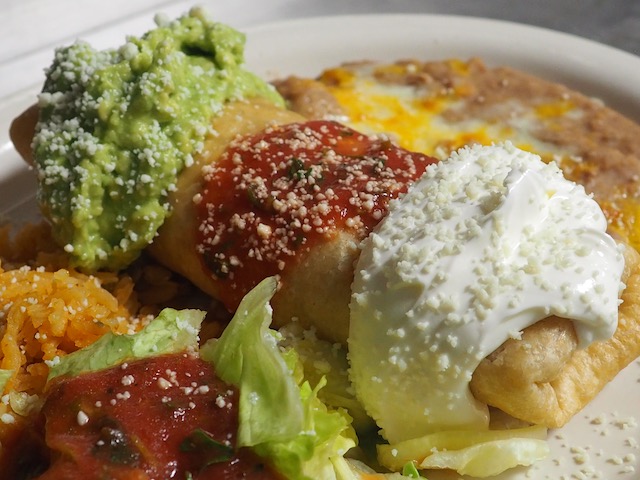 Chimichanga
Deep fried flour tortilla stuffed with shredded beef or chicken and topped with guacamole and sour cream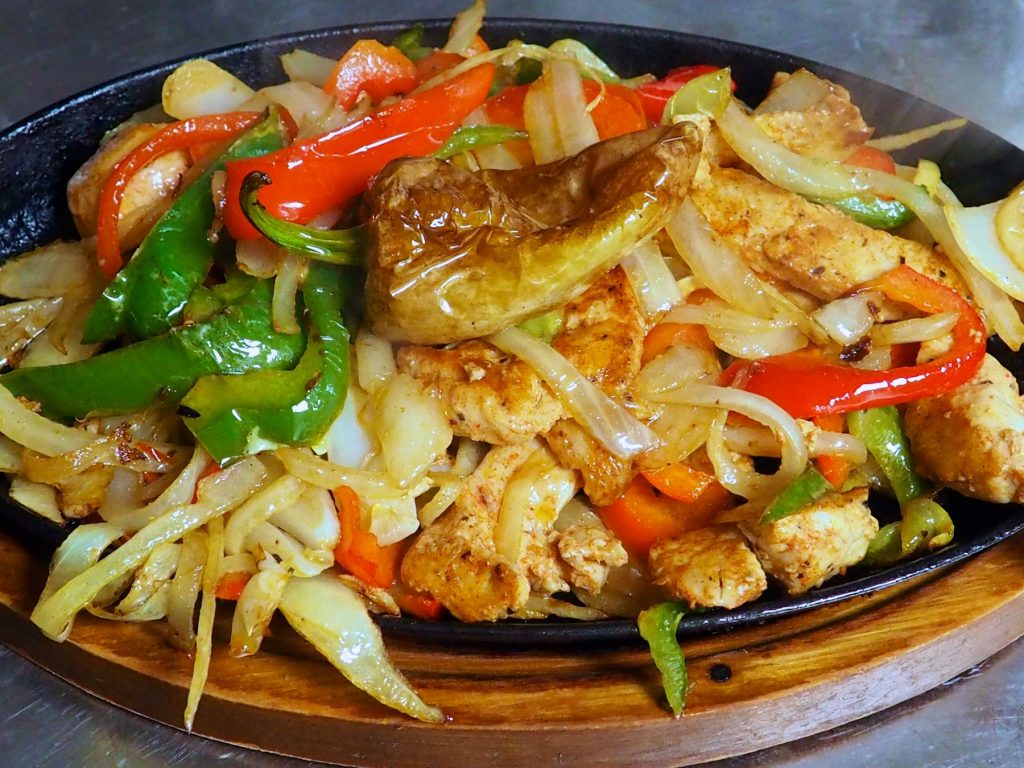 Combination Plate
Mix and match beef tacos, enchiladas, tamales and chiles rellenos. Served with rice, beans and a small garnished salad with house dressing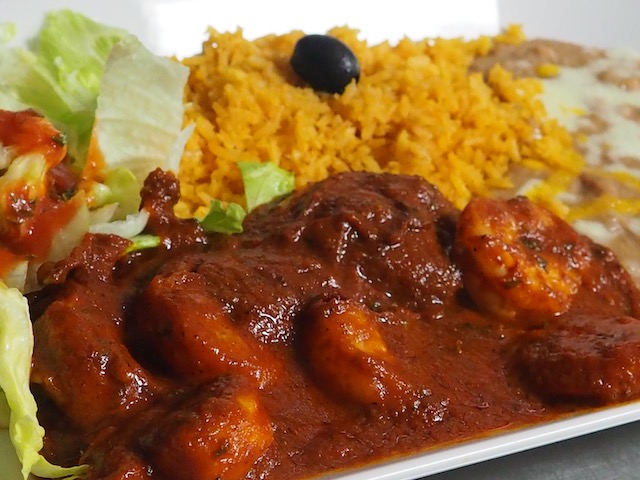 Taco Salad
A crisp flour shell, filled with lettuce and topped with ground beef, guacamole tomato, sour cream and Jack cheese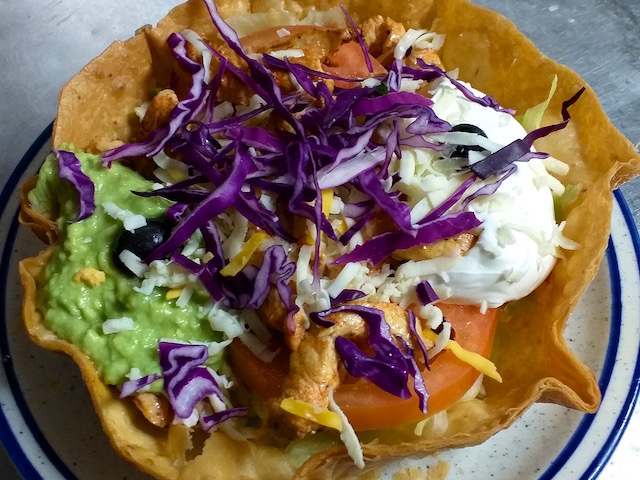 Camarones a la Diabla
Prawns sautéed in a red hot sauce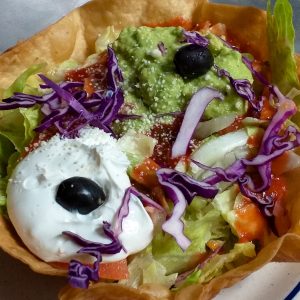 Vegetarian
We have lots of items on our menu that are vegetarian, including Veggie Fajitas, Salads, Omelettes, Quesadillas and many other options.  If you include seafood in your diet, we have fish, shrimp, crab and ceviche.  If you need something special, just let us know.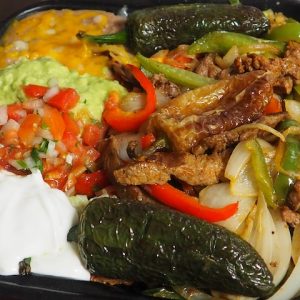 Take Out
All of our menu items are available for Take Out.  Shown are our Beef Fajitas, To Go.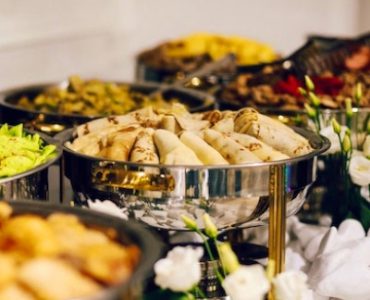 For catering information and options that we offer for large groups and parties, please call Paty.
Catering (call or text):
(760) 767-5753

Enjoy all that Borrego Springs and the Anza Borrego Desert have to offer: Super Bloom, Hiking, Oasis, Off-Road, Camping, Galleta Meadows Sculptures, Slot Canyon, Fonts Point and of course, Pablito's Restaurant!